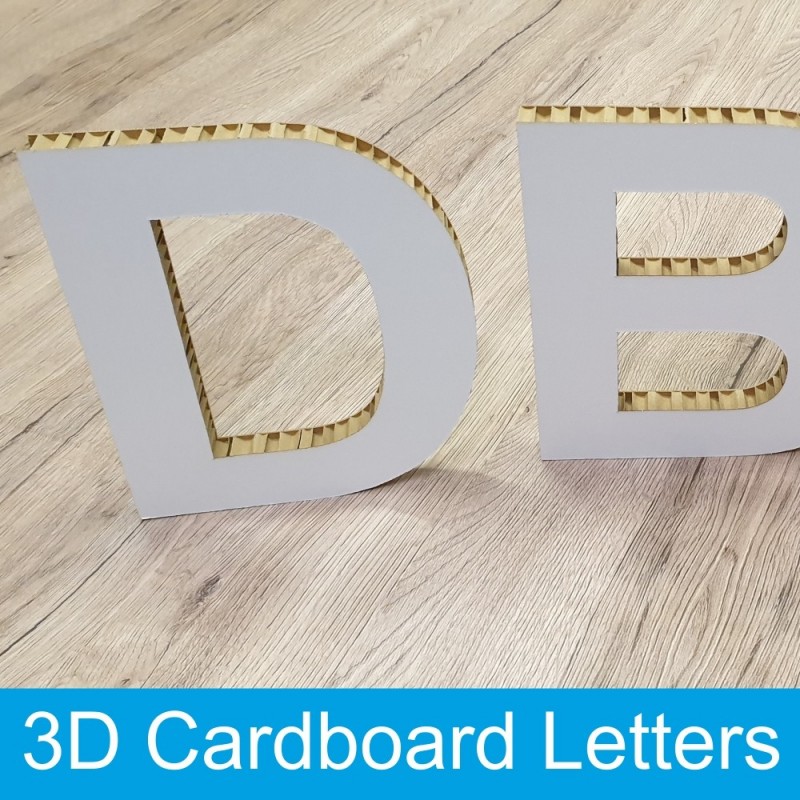  
3D Cardboard letters 200mm high
3D Cardboard letters for all occasion, they can be plain or printed.  Choose the amount of letter you require, starting from one.
Add your upper and lower case letters below in the text box provided as required.
Product customization
Don't forget to save your customization to be able to add to cart
3D Cardboard letters are priced per character, so our minimum order is only one letter.  They can be used for shop window advertisement and displays or just for fun around the house or office.  There are many other uses and occasions such as weddings, birthdays and event launches.  Made from durable 16mm reinforced cardboard they are very strong and won't bend or warp easily and print with vibrant colours if required.  They can be decorated by yourself or children by paint or crayon.

2 other products in the same category: