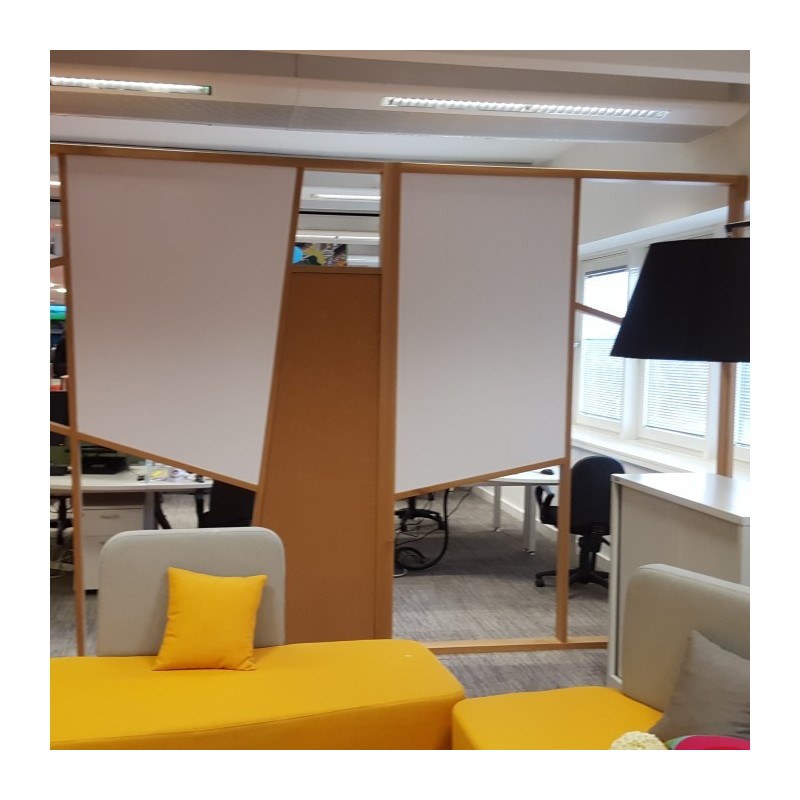  
Dry Wipe Whiteboard Walls & Vinyl
Reference:
Price per meter squared
Dry wipe and whiteboard vinyl or film are an easy option to turn any wall or space into a multipurpose way to communicate.
You simply write or draw and then simply erase what you have done and you have a clean space again.
Dry wipe and whiteboard vinyl or film can be applied to most surfaces including walls, doors and office display to name a few.  They are ideal for presentations, projects, courses and brainstorming sessions, anywhere you might need some creative space.  There is no limit to the space we can cover, whether you need a complete floor to ceiling solution or would like to cover a complete wall space.
We can incorporate a full colour digital print, design or just your brand to enhance your installation with no loss of performance in the material. We can also contour shape the whiteboard film to any shape or make it fit into unusual area's or locations.