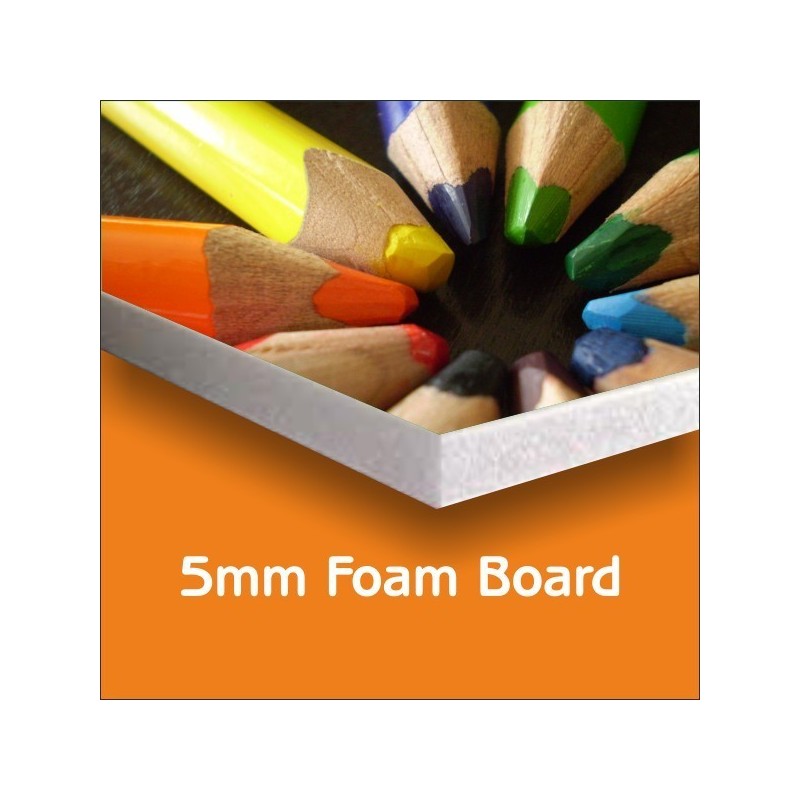  
Foam Board
Foam board is a lightweight foam centered board which is ideal for many different display types. The surface is smooth and flat which makes it ideal for vinyl lettering and artwork. Foam board signs are extremely lightweight, making them very portable. They are available in 3mm and 5mm thickness.
Foam board
A lightweight foam centered board with a very smooth finish when printed.A fine white polystyrene core faced by a high quality coated white paper which is ideal for mounting your graphics or printing direct.
Foam board is used for many different displays and point of sales signs and is ideal for presentations as its light weight makes it easy for transportation.  It is easy to trim and cut and can form many shapes such as life-size cut-outs.