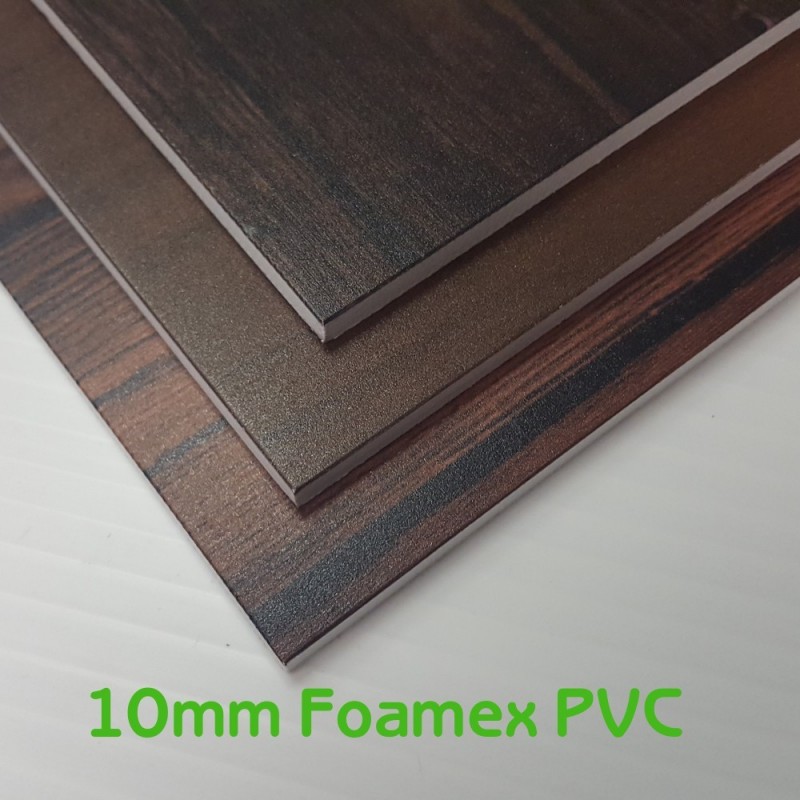  
Foam PVC / Foamex Printed 10mm
Foam PVC or Foamex in 10mm thick is great for more robust signage and 3d milled letters and also has fantastic print results. High resolution printing ensures a quality sign which is ecomomical, weatherproof and uv resistant. Foamex signs are also available in 3mm, 5mm and 20mm.
10mm Foam PVC / Foamex
Foam PVC or Foamex is a lightweight but durable rigid plastic sheet which prints with great results everytime.  It's ideal for more long-term signage and quality displays due to its smooth flat surface and ability to be trimmed and cut perfectly every time.
Foam PVC is also used widely in point of sale displays such as show cards, display stands and exhibitions but can also be seen readily in retail displays in most high street shops. Foam pvc is great for 3d letters and routing different shapes and designs.

Some brand names used for foam PVC are Foamex, Foamalux and Palight
1 other product in the same category: