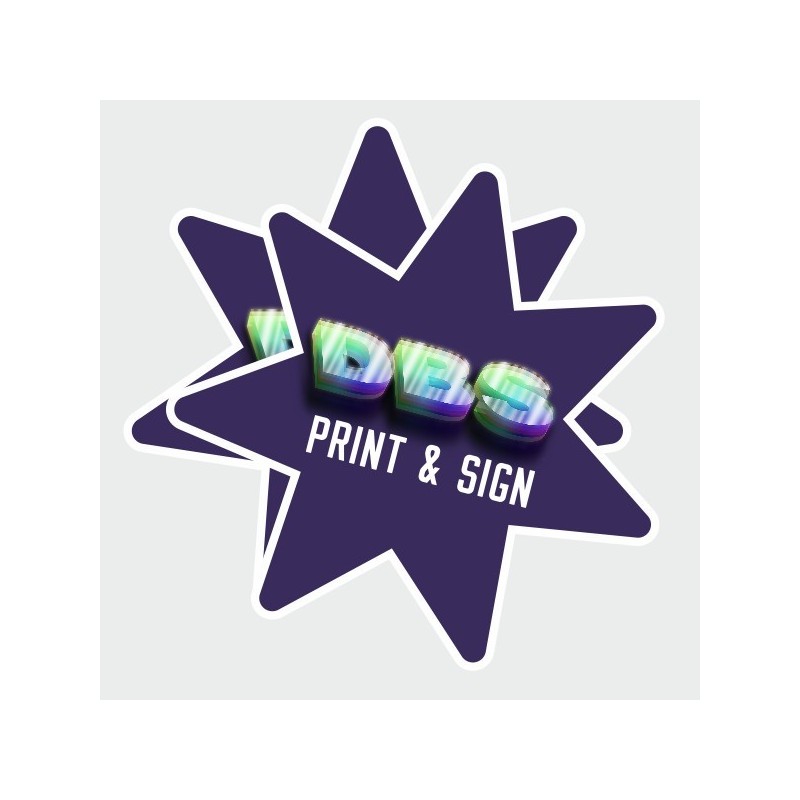  
Cut to Shape Stickers & Decals
High quality cut to shape stickers and decals
Our die cut stickers and decals are for internal and external use, and as they are of high quality vinyl and laminated, they have a long lifespan. We can print stickers and decals any shape or size.

High quality cut to shape stickers and decals
Our die cut stickers are printed in full colour and laminated, and will stick to most smooth, clean surfaces.  They are extremely durable and protected from scratches, water and sunlight, displaying bright vivid colours throughout.
We use the latest cutting and finishing technology which allow us to produce your stickers with high precision and accuracy every time.
Stickers and decals can be applied to many smooth surfaces including
glass

metals

plastics

painted walls

wood ...and many more.
3 other products in the same category: